welcome to our blog
Friday, December 21, 2018
Oasis Golf Club and Conference Center is an idyllic setting for your dream wedding. Even though your guests will enjoy the scenery, all eyes will be on you - and what you're wearing. The wedding dress is more than just a garment, it's one of the most important items you'll ever wear. With that in mind, take a look at what you need to know before shopping for a wedding dress.
Start Early
Buying a wedding dress takes time, effort, and an emotional commitment. You'll remember this day forever, and that means don't settle for less than complete perfection. If you wait until the last minute, you may have to accept a dress that's just okay or isn't tailored correctly.
You started your venue search with months (or more) to go until your wedding date. Take the same approach with the dress. Not only will you need time to investigate different retailers and dresses, but you'll also need time for a professional fitting. To tailor a complicated garment, such as a wedding dress, typically takes much longer than simply hemming a pair of pants.
Research Dresses
Before you step foot in a wedding boutique, do your research. Page through wedding magazines, search blogs, and look at friends' pictures. Create a list that includes the style you prefer. When you research dresses, consider:
The fit. Do you want something that shows off more skin (such as a strapless gown) or a fitted style that covers you either partially or completely?
The length. While most traditional wedding gowns are floor-length, some modern brides opt for a shorter version.
The color. White is a classic. But other options exist. Bone, ivory, taupe, rose or blush hues, and gold tones are also gaining popularity.
The embellishments. Do you want a simple gown or something with lace, sequins, crystals, or other accents?
The event. An outdoor event (at a venue such as the Oasis Golf Club and Conference Center), night-time wedding, or afternoon indoor brunch may all require different types of dresses. Take the time of year, time of day, and whether you're planning a black-tie event or not into consideration.
Even though you may feel confident in the style you've chosen, your ideas may change when you start trying on dresses. Give yourself multiple options, and open yourself up to new ideas during the research phase.
Focus on Yourself
Be careful to not fall in love with the idea of a specific wedding dress. The gown of your daydreams may not fit your figure correctly. Instead of wasting time looking for a dress that you can fit into, look for one that accentuates your positives.
Avoid buying for the future you. With the stress of planning, don't add extra pressure to lose weight or change your shape. Buy for who you are right now. If you gain or lose weight between the time of purchase and your wedding date, a professional tailor can alter the gown to fit your new shape.
Bring Help
Trying on wedding dresses is an emotional experience for many brides. The overwhelming feelings of love and happiness may take away your ability to accurately judge the dress. Bring close friends and family along to provide you with a second opinion.
While it is advisable to bring help along, limit the number of friends and family you invite. Too many differing opinions can get confusing, which makes you second-guess yourself. Your mother, soon-to-be motherin-law, sister, maid of honor, or other bridal party members provide you with a pool of people to choose from.
Are you ready to start wedding planning? Are you looking for a venue with plenty of options? Contact Oasis Golf Club and Conference Center for more information on wedding packages.
Tuesday, October 30, 2018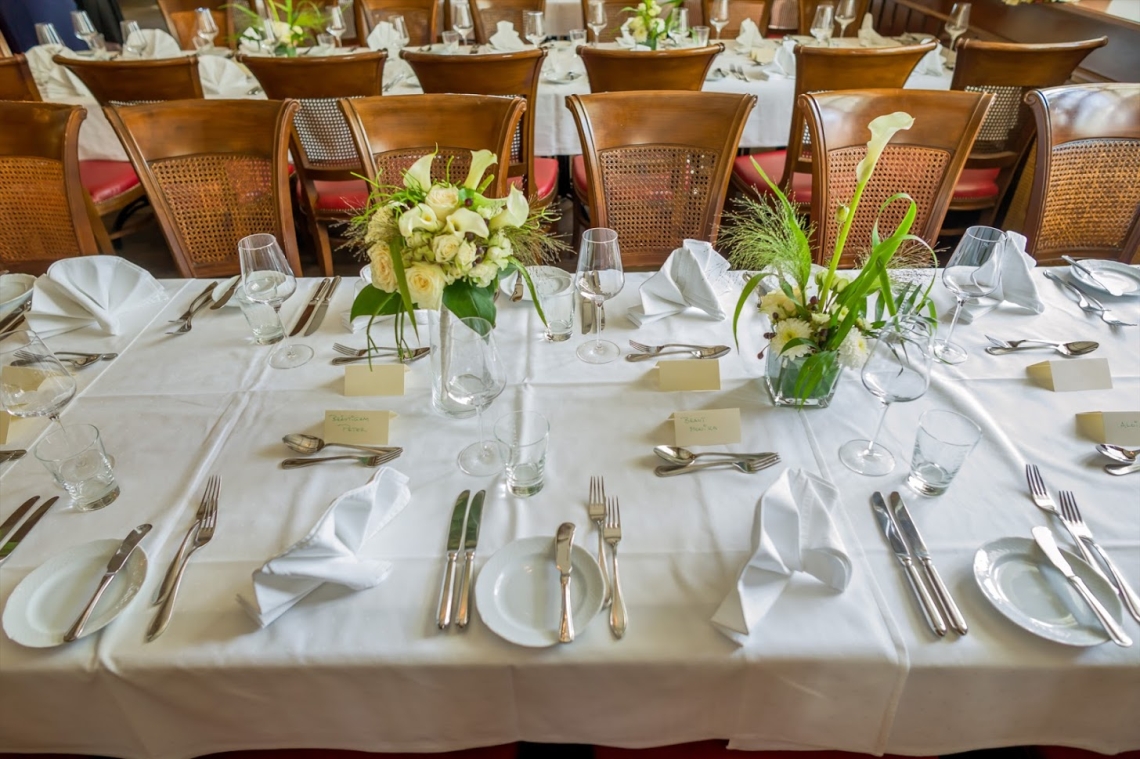 Fundraising events take a lot of work, time, and expense. But the reward when you raise sufficient money for your cause is generally worth all the trouble. As you plan your next fundraising event at Oasis Golf Club & Conference Center, ask us how we can help you meet your wedding's financial goals. Here are a few tips.
Make Giving Interactive
Put your donors in a good mood and give them a fun time. The result? They're more likely to feel generous in return. Giving opportunities should ideally come with an element of fun, a surprise, or an interactive activity for the donor.
Use creative games, such as having guests pay to enter an escape room and then solve puzzles to exit the room. Raffles always work nicely, but you can add a fun twist like using a heads or tails raffle that eliminates participants half at a time until one is left. Or, offer a signature drink or dessert that people will enjoy purchasing and eating.
The point of any of these newer, games-based methods is to liven up things and give the participants a chance to have some fun for their donations.
Provide Many Fundraising Opportunities
Sellers working directly with the public can tell you that having items for sale at all different price points is a good idea. A larger variety of sizes, styles, and price tags helps you appeal to a wider variety of donors.
Also, provide different types of giving. Giving options throughout the event could range from a door prize raffle to direct charitable donations, merchandise purchases, or auctions.
Create a few different games to participate in - with various suggested donations or value levels perhaps. Let people choose their methods of giving and receiving.
Engage With Donors
Make your guests feel welcomed and appreciated before, during, and after the event. Reach out to everyone with an email, text, or phone call before the event. Establishing a connection with repeat and more generous donors in advance is particularly important. They are your best source, and they can help spread the word about your event too.
But don't ignore new or smaller donors as well. Try to greet everyone over the course of the event, even if you have just a quick conversation. Ask if you can send text messages, and then send a quick message during the event itself to acknowledge their presence and assistance. Follow up with a call or email to all donors in the week following the event.
Time Your Event Well
People tend to feel more charitable at certain times of the year, which you can take advantage of. Timing an event in the holiday season towards the end of the year can help open some wallets. The holiday giving time fills up quickly, so try to schedule your event at Oasis Golf Club & Conference Center earlier in the season to avoid donors who may be experiencing charity fatigue.
You could also time the event to take advantage of other factors, like opting for an outdoor gala during the comfortable evenings of late spring or tying a military charity event to a national holiday.
Make the Cause Live
If you want people to give from the heart, you need to reach their heart first.
You have many ways to do this during various parts of your event. Videos work well because donors can see and hear the recipients themselves. Have charity participants or recipients speak to the guests personally or as a group. Theme your event around the main activity of your cause. Or have recipients personally create a thank you gift for donors.
Anything that makes recipients come alive in donors' minds will help guests want to help.
No matter what type of fundraising event you plan, the Oasis Golf Club & Conference Center can help. We have indoor and outdoor facilities of varying sizes as well as an experienced event preparation staff. Visit today for a tour to start creating the best evening for your donors.
Wednesday, September 26, 2018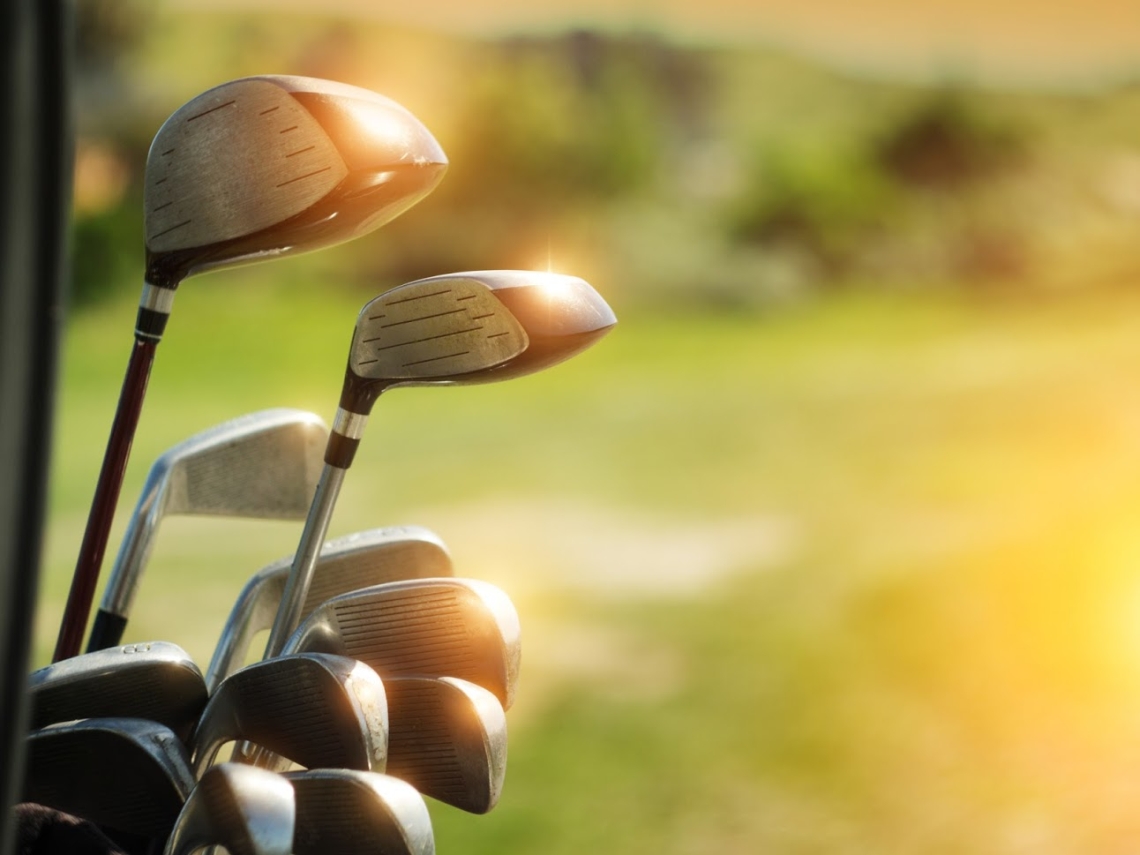 A company-wide golf tournament is an exciting outdoors opportunity that gives your employees the chance to relax and enjoy some friendly competition - not to mention this can also help to foster crucial team-building skills. If orchestrating this corporate event is part of your job duties, look at what you need to know before planning a successful golf outing.
Secure a Venue
A golf tournament is unlike any other company outing. While you can hold a corporate dinner in any number of venues, a golf event requires you to include one very specific detail - a great golf course. Oasis Golf Club is home to a private Arnold Palmer-designed championship course. It boasts 18 challenging holes with five sets of tees to choose from. Oasis also offers over 20,000 square feet of flexible banquet space to hold your lunch, dinner, awards banquet, networking and cocktails before or after your round of golf.
Beyond choosing a top-notch golf course, you also need a venue that has an indoor or outdoor banquet type of space. Even though golf is the main event, a buffet lunch or light dinner is definitely in order after the tournament ends and for non-golfing guests. Make sure your venue can accommodate the type of meal you want to serve and the amount of people that will attend.
Designate Tasks
One person planning an entire event of this magnitude doesn't make sense. Strive for maximum efficiency and designate tasks to committees or individual employees who volunteer to help.
Avoid enlisting employees or mandating that they need to pitch in. This only breeds contempt. The goal is to encourage employees to invest in the event. Along with helping you out, asking for volunteers allows company members who don't understand golf to have a stake in the event.
Invite volunteers to take over outing planning aspects that fit their skills and interests. Schedule weekly meetings, start an email chain, or have a group text that keeps everyone informed of the progress.
Choose a Menu
Again, you need to feed your employees and all guests. Given that golf is the primary activity for this type of corporate event, you don't necessarily need to schedule a formal sit-down meal. In this type of situation, a buffet will do.
You have a few different directions you could go if a buffet will take place at your event. If you schedule your golf tournament for a warm day, keep the outdoor idea going with a picnic-style lunch, brunch, or dinner. Menu picks may include traditional picnic fare, such as fried chicken or a sandwich bar, as well as various salads and finger foods.
If you choose to move the dining portion of the golf outing indoors, you may want to consider serving a more substantial menu. Think menu options such as grilled chicken, fish, sliced steak, or pasta.
Decide on the Details
Organizing a golf tournament for your company's employees requires you to account for varying skill levels. Creating skill-based groups can help to close gaps and alleviate issues that may lead to unfair game play.
Tee time choice will depend on the number of players or groups. Smaller-sized outings may want to use consecutive tee times, where one group goes out right after another. If your company has a larger attendance list, a shotgun start allows groups to start from different tees simultaneously. This can reduce the overall time of the tournament.
Plan a Ceremony
Turning your company's golf outing into a friendly competition means that the tournament will have a winner. Along with playing for a top spot, you can also set up mini contests - such as a longest drive contest.
Celebrate the accomplishments of the employees with an awards ceremony. Design and purchase trophies or plaques to hand out to the winners. The ceremony also provides the perfect opportunity for the company's leader to give a morale-boosting speech or thank the employees for their hard work and dedication.
Do you need a standout venue for your next company-wide golf outing? Contact Oasis Golf Club & Conference Center for more information.
Friday, August 24, 2018
Your wedding should be a fun and special day for you, your partner, and your guests. Staying on time is one key to ensuring that it meets or exceeds everyone's expectations. But wedding day can be a chaotic time even for the most prepared couple. So how can you help ensure that yours stays on schedule and is enjoyable? Here are six tips for any bride and groom.
1. Limit the People Involved
You may love the idea of having all your friends, family, and relatives involved in your big day, but this risks adding stress and disorganization. The more people you have in your bridal party, the more you risk that people won't be in the right place at the right time and ready to go. You'll also have to get more bridesmaids cycled through hair and makeup.
Avoid this by keeping the bridal party limited. And designate only a few specific family members or friends as helpers allowed in the prep areas.
2. Delegate Everything You Can
The best way for a bride and groom to enjoy their prep time and keep the wedding running smoothly is to be out of the way on the big day. Delegate as much as you can to trusted friends and family, including decorations, flower setup, and guest assistance.
If you've been working with vendors closely, trust them to carry out your wishes without you micromanaging things. The more flexible you are, the easier it will be to let go of the minutiae and keep things on track.
3. Create a Wedding Timeline
Take the time to write down a timeline for the wedding day (or weekend, if necessary) and distribute it generously. Assess how much time is realistically needed for each step - including bridal and bridesmaid prep time, photographs before and after the ceremony, the ceremony itself, dinner service, and transportation between sites. Then add extra time to each step just in case.
Print out the timeline, email it, and hand it out again on the big day.
4. Involve the Vendors
Your vendors are professionals with experience handling many, many weddings. Use their expertise when planning your timeline. Talk to each vendor about the most appropriate time for them to arrive and do their part.
Pay particular attention to the time needs of the photographer. If you have a large family, little kids in the wedding party, or specific photos you want, schedule extra time for each segment of the day's pictures.
5. Practice Ahead of Time
Do a test run of as many parts of the wedding as possible so you can more accurately schedule things. Meet with your hair and makeup vendors to practice once or twice before the big day. Try on your complete outfit with a designated assistant in preparation to do it again on your wedding day.
Have a proper rehearsal with the full bridal party, and then go over the actual ceremony with your officiant separately. Drive the distances between venues at the correct hour to account for traffic.
6. Leave Wiggle Room
While you can try to keep everything in order on your wedding day, remember that you can't control everything. Leave extra space in the wedding timeline so you can have fun and do some spontaneous things. By scheduling fewer items on the big day, you'll have room to fall a little behind or to savor the moment with your bridal party and partner.
For more help arranging the perfect timeline for your specific event, talk with the wedding experts at Oasis Golf Club & Conference Center today. We can assist you in creating the wedding day of your dreams with less stress.
Friday, July 13, 2018
The wedding rehearsal is an underappreciated - but key - part of creating a beautiful and organized wedding. The rehearsal is often squeezed in between other events, such as the arrival of out-of-town guests, parties for the bride and groom, or sharing meals. But if you give it some forethought and attention, your rehearsal can be enjoyable and still get a lot of important things accomplished.
Here are five tips for a great rehearsal.
1. Do the Rehearsal Early
Most rehearsals end up being the night before the wedding or even the day of the big event. But if your friends and family are partying and imbibing, they aren't going to be in the zone for a serious rehearsal. The best way to avoid this problem is to hold the rehearsal earlier on the day or week prior to the wedding. If you do have to rehearse close to the wedding time, let people know you'll buy them a round after the rehearsal is done.
2. Decide Some Things Before
One of the fastest ways to bog down a rehearsal is to have made no decisions ahead of time. Wedding party members are likely to lose interest quickly if you spend excess time debating things and trying different ideas. Instead, work out as much of the logistics as possible between the bride, groom, officiant, and selected bridal party members in advance. This includes such things as:
Who walks in pairs
The order of the pairs
Where groomsmen will start
Where the party will emerge from
Where everyone will stand
If there is a reception line
What readings or prayers will be included
In addition to saving time and making the rehearsal efficient, making decisions in advance also helps keep out unwanted suggestions and conflicts with family members.
3. Hit the Highlights
You don't need to spend time reading through the entire ceremony during a rehearsal. Create a highlight list ahead of time to give to the entire wedding party. This one-page sheet should include the order of events from beginning to end, including a time line.
Your highlight list may include some key points of the officiant's sermon or blessing so everyone knows what to expect. It should list who does what portions and where people will stand. Use this as a checklist to reinforce what people should do as you practice the ceremony together. And it's a handy guide to help them be on time and in order for the big day.
4. Get a Coordinator
If you have a wedding coordinator, this is where they will shine. After all, they've done this many times before. If you have no coordinator, ask a friend to serve as the wedding party coordinator on the big day. This person should be assertive and willing to tell people what to do. He or she will make your ceremony look polished and make you look great.
If using a friend as a coordinator, have them time the procession and make note of where each person should be. They will give cues to each bridesmaid, couple, or child in the party. They may also cue the music to start, fix the ladies' dresses, and remind bridesmaids how to hold their flowers. At Oasis Golf Club & Conference Center, a coordinator is included when you book your ceremony with us.
5. Practice All Movements
The movements you should rehearse include walking down the aisle, standing in certain places, moving during the ceremony, and recessing back down the aisle.
Most wedding parties find the biggest challenge is matching the walk to the timing of the music. Large parties may need to process closer while smaller parties may need to allow more lag time. So spend the time you need on this step.
At Oasis Golf Club & Conference Center, our experienced wedding experts can help you coordinate any size wedding party for the perfect day. Check out our beautiful new ceremony venues and rehearsal packages today.
More Blog Posts