welcome to our blog
Date : 10/30/2018
Planning a Fundraising Event? Boost Donations With These Tips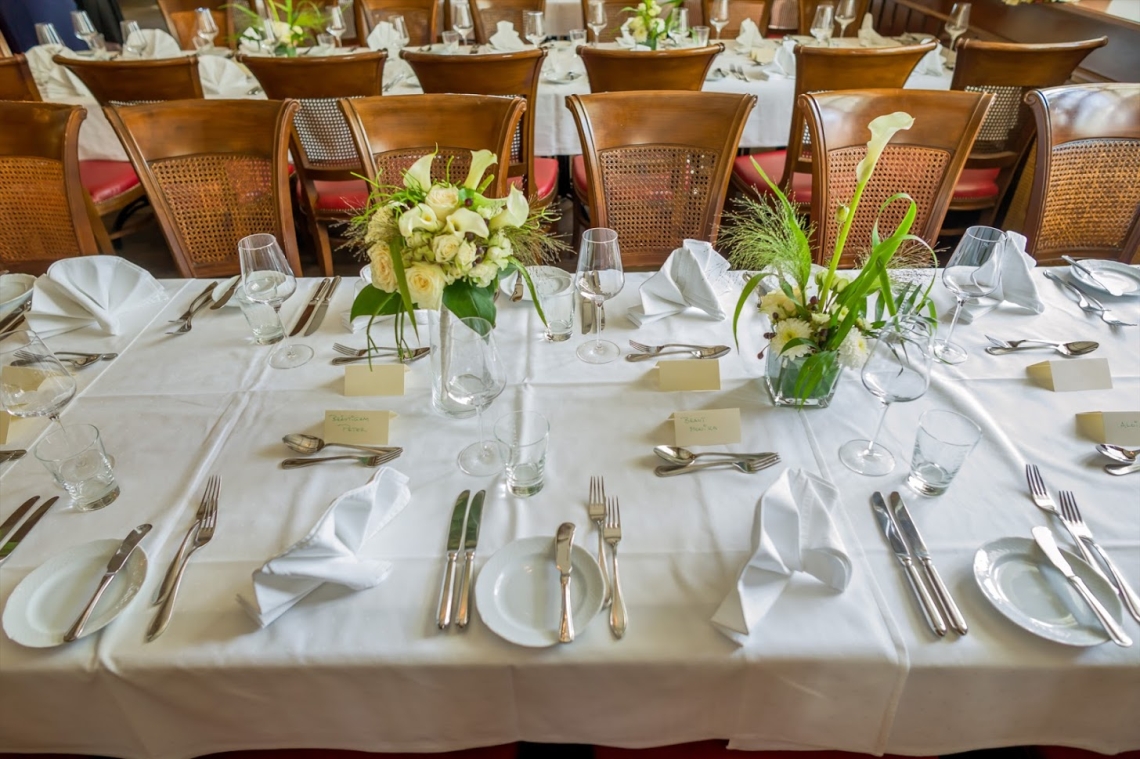 Fundraising events take a lot of work, time, and expense. But the reward when you raise sufficient money for your cause is generally worth all the trouble. As you plan your next fundraising event at Oasis Golf Club & Conference Center, ask us how we can help you meet your wedding's financial goals. Here are a few tips.
Make Giving Interactive
Put your donors in a good mood and give them a fun time. The result? They're more likely to feel generous in return. Giving opportunities should ideally come with an element of fun, a surprise, or an interactive activity for the donor.
Use creative games, such as having guests pay to enter an escape room and then solve puzzles to exit the room. Raffles always work nicely, but you can add a fun twist like using a heads or tails raffle that eliminates participants half at a time until one is left. Or, offer a signature drink or dessert that people will enjoy purchasing and eating.
The point of any of these newer, games-based methods is to liven up things and give the participants a chance to have some fun for their donations.
Provide Many Fundraising Opportunities
Sellers working directly with the public can tell you that having items for sale at all different price points is a good idea. A larger variety of sizes, styles, and price tags helps you appeal to a wider variety of donors.
Also, provide different types of giving. Giving options throughout the event could range from a door prize raffle to direct charitable donations, merchandise purchases, or auctions.
Create a few different games to participate in - with various suggested donations or value levels perhaps. Let people choose their methods of giving and receiving.
Engage With Donors
Make your guests feel welcomed and appreciated before, during, and after the event. Reach out to everyone with an email, text, or phone call before the event. Establishing a connection with repeat and more generous donors in advance is particularly important. They are your best source, and they can help spread the word about your event too.
But don't ignore new or smaller donors as well. Try to greet everyone over the course of the event, even if you have just a quick conversation. Ask if you can send text messages, and then send a quick message during the event itself to acknowledge their presence and assistance. Follow up with a call or email to all donors in the week following the event.
Time Your Event Well
People tend to feel more charitable at certain times of the year, which you can take advantage of. Timing an event in the holiday season towards the end of the year can help open some wallets. The holiday giving time fills up quickly, so try to schedule your event at Oasis Golf Club & Conference Center earlier in the season to avoid donors who may be experiencing charity fatigue.
You could also time the event to take advantage of other factors, like opting for an outdoor gala during the comfortable evenings of late spring or tying a military charity event to a national holiday.
Make the Cause Live
If you want people to give from the heart, you need to reach their heart first.
You have many ways to do this during various parts of your event. Videos work well because donors can see and hear the recipients themselves. Have charity participants or recipients speak to the guests personally or as a group. Theme your event around the main activity of your cause. Or have recipients personally create a thank you gift for donors.
Anything that makes recipients come alive in donors' minds will help guests want to help.
No matter what type of fundraising event you plan, the Oasis Golf Club & Conference Center can help. We have indoor and outdoor facilities of varying sizes as well as an experienced event preparation staff. Visit today for a tour to start creating the best evening for your donors.
[ More Blog Posts ]