How Your Wedding Guests Can Help You Stay on BUDGET
At the beginning of the month, we discussed budgets and ways to save money. In an effort to help you all save even more money, this blog will focus on things guests don't really care about and a list of things they do. Hopefully this will help you further decide where you should and should not cut costs!
Starting from the beginning...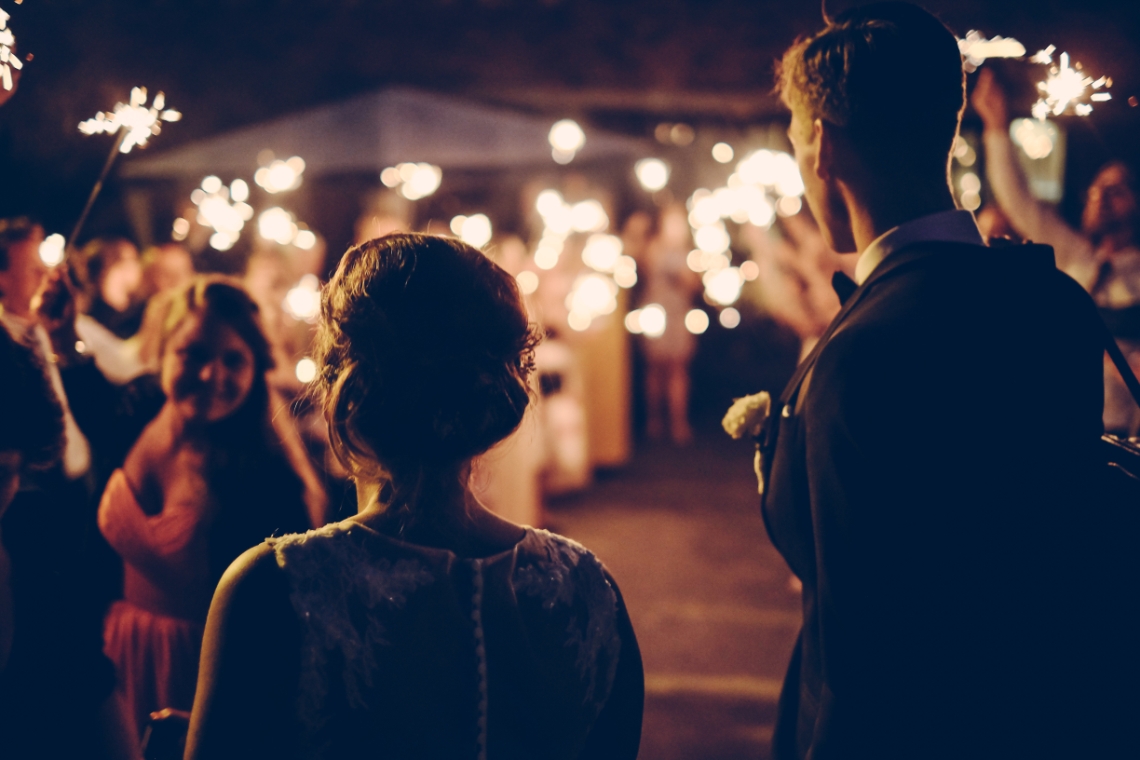 The invitations ~ Naturally, we all want to have beautiful, personal invitations. But let's be honest. Your guests get these in the mail, write the date on the calendar, RSVP, and in the trash they go. Some may hang around on the fridge for a month or so, but inevitably end up in the garbage. Now I'm not saying to go to Walmart and buy a few packs of generic invitations to send out. But there's no sense in paying extra for calligraphy, gold foil, twine, 12 inserts. It's just not necessary! And I promise your guests will not be offended if you send out simple invitations they say, "Hey, come party with us! Love, drink and be merry." If they are offended, you don't want them at your wedding anyway.
The programs ~ Now if you're dead set on having fancy, elaborate programs, then go for it girlfriend. But this is yet again another unnecessary expense. You can find different ways to display the wedding party and all involved without printing out a couple hundred pieces of paper that will end up in a trash can or scattered on the floor. For our wedding, my husband and I decided to make a huge poster board basically. We had what we wanted printed on it that included the usual info, but it cost us next to nothing. You can find all sorts of fun ideas on Pinterest for chalkboards, wood signs, etc. to display the events and those involved.
The guest book ~ You don't need to worry about finding some extravagant book for everyone to sign. Frame an engagement photo and have everyone sign it, find a wooden sign representing your last name and they sign that, just something you can display within your home. We had a photo booth at my wedding and the company put a copy of everyone's photos in a book and the guests signed by that. We still enjoy looking through it 5 years later.
The bouquet and garter toss ~ These are age old traditions that are slowly fading. It can end up being funny, sure. But most people won't mind to miss out on it and it will save you more time for dancing and celebrating with family and friends.
Wedding favors ~ Let's just say you have 200 guests at your wedding. Even if you only spend $1-$2 per guest, that's still $200-$400 overall. That's a good chunk of money that can be used for a vendor deposit, dress alterations. One of my favorite ideas is to have a candy bar. I went to a wedding once where the color scheme was all red. They had a separate table set up at the reception full of 10-12 different kinds of red candy. Put some little bags or boxes on the table, and I promise you people will enjoy that more than a candle or tiny jar of bubbles.
Now there are a few things guests DO care about.
The ceremony ~ Your friends and family have all come to celebrate you and your significant other. It's always such a contagious feeling seeing all of the joy and love surrounding you on a wedding day. One of my favorite things about wedding ceremonies is listening to all the vows couples choose to write. However, nobody wants to sit through an hour ceremony. Don't forget to keep that in mind!
Food and Drinks ~ I think this one is a given, but we'll talk about it anyway. Everyone loves going to a wedding and enjoying a nice meal and a few drinks. Now a nice meal doesn't have to be a $35/person sit down lamb and filet meal. One of my favorite weddings I went to had a Skyline bar. Noodles, hot dogs, chili, and all the toppings you could think of. It really created a fun, casual environment and everyone looked like they were enjoying themselves beginning to end. It also seemed to move along a lot quicker than everyone waiting at their tables to be served 17 different courses.
The venue (of course) ~ and arguably one of the most important parts of the whole day. Many people say you should choose the venue before nailing down any other details, including your dress. The venue will set the mood for the entire night. People will talk about WHERE you got married for years and years and years to come. The memories of table linens, centerpieces, cake flavor, all of these things may fade. But everyone will always remember the place. And I happen to know of the perfect place… Oasis!! Where we do it all. For you. Absolutely. We are so looking forward to planning your big day together and creating an evening that will have your friends and family in awe.
#OasisBridalBlog #WeDoItAllForYou #AbsolutelyOasis