It's YOUR day. Make it about YOU.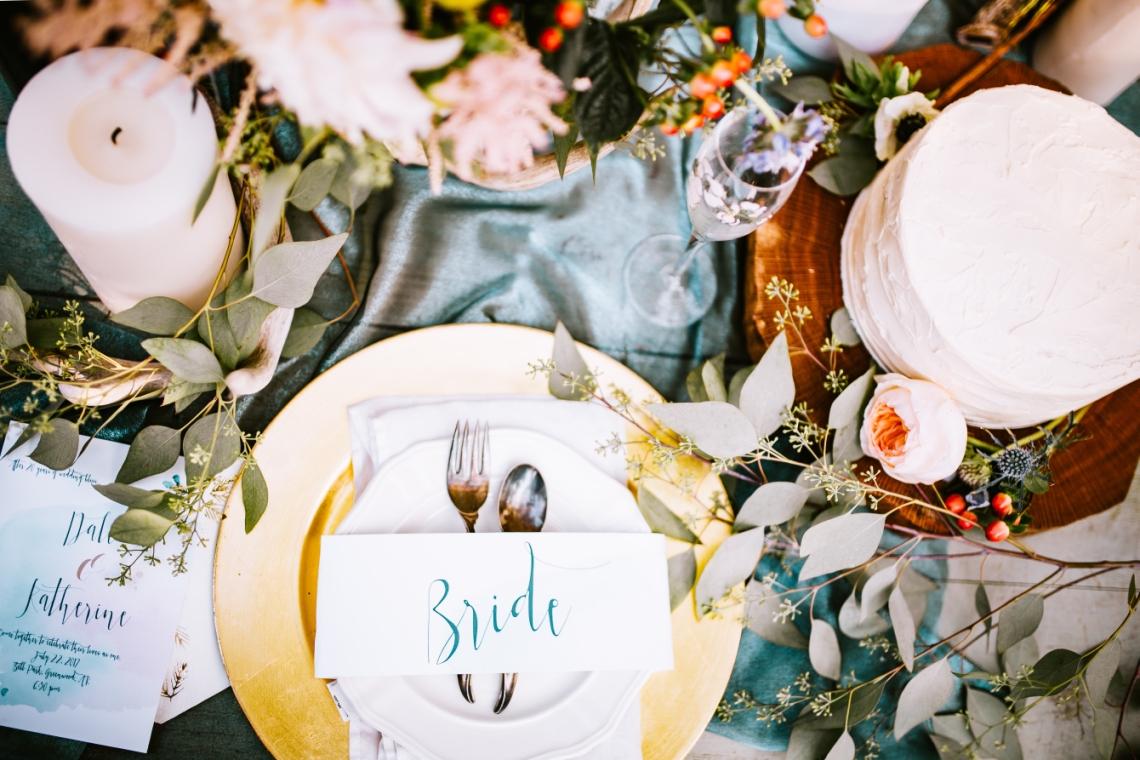 It's YOUR big day. The day you've been dreaming of since you were itty bitty. The one day you are absolutely allowed and encouraged to be selfish. The one day where it's ALL about you and your partner. And inevitably, there's always one person (or several, if you have a big family like mine **insert eye roll emoji's**) who will tell you what kind of flowers to get, what dress would look best on you, who should or should not be included on your guest list. But I'm here to tell you, it's ALL. ABOUT. YOU. Don't get married in a church JUST so you don't hurt Aunt Linda's feelings. Don't buy a wedding gown that makes you feel like a cupcake topper because it makes your mom cry tears of joy (and she's paying for it). Don't invite Cindy from HR's granddaughter just because she's your grandma's neighbor. Seriously, this day is all about YOU and what YOU want. Don't ever lose sight of that while planning because it can get reeeall awkward sometimes when friends and family realize you're doing something non-traditional because, well, you want to. And you can. So let's talk about some pretty freaking amazing non-traditional options for your wedding that can really let your personality show.
Now typically the day of the wedding can be pretty hectic trying to get ready, get pictures done, and tie up any last minute loose ends. But wouldn't it be cool to see your significant other and spend quality time together before the wedding? Like go to brunch, go see a movie, something special with JUST you two before the evening ahead. Some people think its bad luck or too superstitious to see each other the day of up until that special moment when your eyes meet from opposite ends of the aisle, but we're not here to talk about "some people". So again, if you like it, do it.
Now when it comes to the ceremony itself, I found some pretty neat ideas. Have each set of parents give away their son or daughter to the bride or groom. Or, instead of "giving away" the bride, have each set of parents "take in" the future spouse. Don't know who will be your flower girl? No little boy on either side? How about grandmas for flower girls and grandpas for ring bearers?!! I can only imagine how stinking cute this would be and how much your grandparents would probably enjoy it. Have groomspeople and bridespeople instead of -maids and -men. Mix up the genders on each side to represent different friendships and relationships. Is the traditional white dress not really your thing? How about a bridal jumpsuit? Yeah, it's real. And looks REAL comfy. Orrr buy a wedding dress if your favorite color and have your bridespeople in white. As you exit the ceremony, how about blasting some tunes and make everyone dance instead of blowing bubbles or throwing rice?! That will set the tone for the night ahead.
The reception is full of endless opportunities to switch things up and let your personalities shine. Instead of having only the best man and maid of honor do their speeches, why not have the entire wedding party share a favorite short story. Of course everyone loves seeing the father-daughter and mother-son dances. But what about doing a son-mother-in-law dance and a daughter-father-in-law dance? Now personally, I chose to skip the garter toss and bouquet toss because I just wanted the maximum amount of time to hang out and dance the night away with everyone. However, I have found a few non-traditional choices to take their place. For the bouquet toss, surprise all the single ladies and have a multiplying bouquet that turns into multiple individual flowers when you throw it. Skip the traditional garter toss and plan a surprise for the kids in attendance by throwing stuffed animals all over!
I found it challenging to find a wedding favor that I thought people may actually enjoy. We chose a photo booth because it was fun, we had the ability for people to record short video messages, the guests got a copy to take with them and one copy went into a "guestbook" for them to sign. But, how about having customized temporary tattoos and setting up little application stations around the ceremony? What a fun and clever idea that will surely have your guests talking and laughing. And walking around with your face on them all night. Which would be awkward on any other occasion. But this time, we'll let it slide. Another way to create unique favors and also save on other areas of your budget is to forego all the floral centerpieces on the guests' tables. Create a mini dessert station in the center of each table complete with small containers for guests to choose what they like.
However you decide to create your special night, remember just that. It's YOUR special night. So find non-traditional ideas that cater to your wishes and personality. Or do everything by some unwritten "wedding handbook". Either way, it will be the best night ever because it's a wonderful evening filled with love and joy celebrating the two of you!!
Ready to plan your event? Let us know today and we will do it all for you. And I especially hope your grandma is your flower girl because I am DYING to see that one in person.
#OasisBridalBlog #WeDoItAllForYou #AbsolutelyOasis