Keeping Up With The Trends
Wedding trends are constantly changing. From the color palettes and bridesmaids dresses, to the decor and the food, there are always new trends for each year. In this blog, we will discuss some of the top trends for 2019.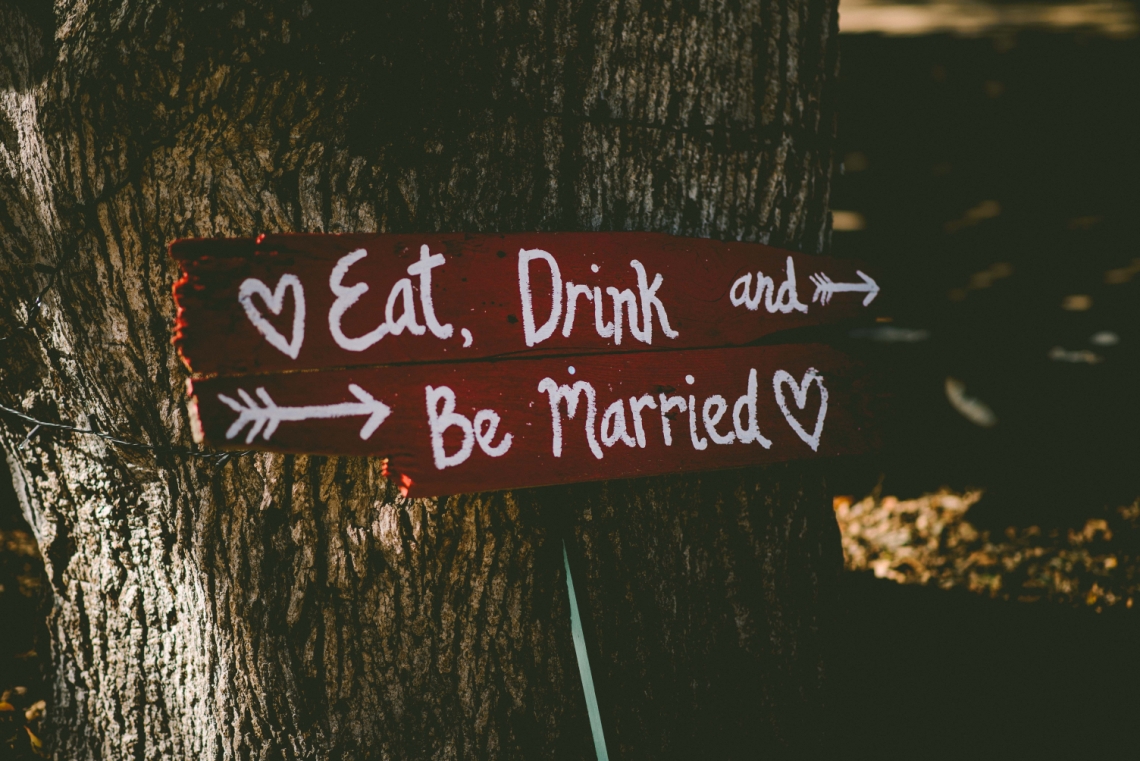 The most important part, the wedding dress:
Each bride has their own style and should always choose a dress to match their personality. One of the new trends this year, and I'm hoping for years to come, is wedding dresses with pockets. This should have been a thing for like the past 50 years!! Any girl knows that a dress is better with pockets, so why not incorporating that into your wedding dress as well?! Another wedding dress trend coming back in style is sleeves. Not "just" sleeves either. The most ornately and beautifully decorated sleeves I have ever seen. It's really beautiful.
We've discussed how important your flowers are.
They can be huge statement pieces and make for some pretty amazing pictures. A new trend is hanging flowers and let me just say, I. Am. In. Love. Just go to Pinterest and type in "wedding hanging flowers" and enjoy. Some of the photos I have seen look absolutely stunning. Dahlias and Peonies are a big go to for brides this year as well and it's not hard to see why.
Another big trend taking over and replacing some of the flowers are balloons.
Sounds silly and not quite elegant enough for a wedding, but I found photos of some amazing masterpieces made of balloons. Like entire arches over the doorways. And it adds a bit of spunk and personality as well.
One of the fun trends I have found involves more guest interaction.
Several couples are starting to opt for DIY food stations (such as the s'mores bar we discussed a few blogs ago) and I even saw one wedding that included a DIY bar. Wouldn't it be fun to order whatever you wanted from the bar, whether it be vodka, rum, whiskey, whatever and then have a separate table where you can create your own concoctions?! Count me in!
It's not a carnival… but it is a party! So why not go with a caricaturist?!
While photo booths are so fun and a cool way to create a guestbook for everyone to sign, some couples are starting to look for even more ways to create something similar that will include the guests and can be used as a thank you for sharing in their big day. One idea I found was to have a caricaturist at the reception. Is that not so fun?! These are ideas I wish I had known about!
There's lots of ways to add pops of color to the evening and make for some pretty unique photos.
Smoke bomb photography is on the rise and it's pretty darn cool. The color options are endless and again, not something a lot of people have done. I also like the idea of neon signs at the reception which is a huge trend right now among happy couples. You can have neon signs custom made with your initials, a simple "love", whatever it may be. It sounded strange to me at first but as soon as I looked up the pictures, I was instantly in love. Go check it out!!!
The juxtaposition of dark to white.
For years, weddings have always been viewed as a romantic, soft, sweet occasion. And don't get me wrong, they still are. But a quickly rising trend for this year is dark and edgy color palettes and the results?! GORGEOUS! A bouquet full of deep green and plum flowers paired against the white dress of the bride? Yeah, it's like magazine quality beautiful.
Make it personal… with place settings.
Now one of my faaaavorite photos I came across while creating this blog was personalized place settings. This wouldn't work if you have a large guest list. But if you're having a small, intimate wedding, I LOVE this idea. The bride and groom actually hand write little notes that are used to mark the guests' seats. What a unique and cool idea. And a sweet reminder to the guests that yes, it is your big day, but these people all hold a special place in your heart.
Trends don't just have to be on the day of…
The last trend I found isn't necessarily about the actual wedding day itself, but more focused on spoiling the couple. I'm sure most of us have all tried some sort of monthly subscription box. I know I have and it's always like Christmas Day when that little thing shows up on my doorstep. Well, now they make bridal box subscriptions!! What a fabulous idea!! This would make a great gift for the bride (and there is also no shame in purchasing this for yourself because yes girl, you deserve it!). I'm just mad I didn't think of this sooner!!
At Oasis, we can turn these trends and your visions into an amazing and stunning reality. If you're ready to start planning your wedding today, contact us now! We are so looking forward to working with all the happy couples out there!
#OasisBridalBlog #WeDoItAllForYou #AbsolutelyOasis