Absolutely. We do it all… For YOU!
We have spent the last few months together talking about weddings and all things bridal-y. Although we LOVE helping you create your fairytale endings, Oasis is also the ideal location for ALL of your events. From corporate trainings, golf outings and holiday parties to nonprofit fundraisers and social celebrations and events, our experienced team and versatile space create the perfect venue for all of your needs.
With our fabulously flexible space, we are equipped to help you plan and execute any event, no matter the size. Whether there are two people or two thousand, we've got you covered! Oasis Conference Center is comprised of three large ballrooms that can be opened to create a breathtaking 20,000 sq. ft. ballroom. Tell me that isn't incredible!! We have seven separate rooms which can perfectly accommodate your multi-room event. Our central location and complimentary parking make it the perfect destination for all of your corporate events.
Oasis loves being able to help plan your fundraising events. We understand the need for nonprofit fundraising, which usually comes along with the need to be budget-conscious. We will always work with you to customize a menu and package that will suit all of your needs.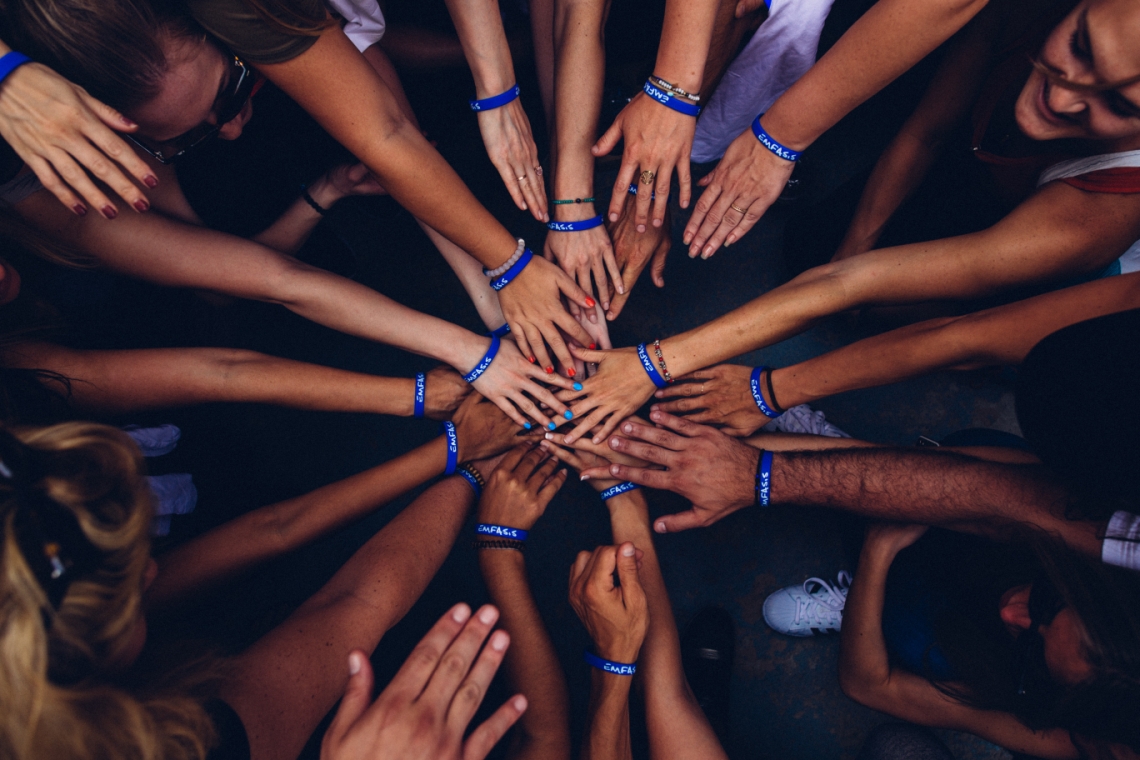 Bridal showers, baby showers, family reunions, Grandma Betty's 90th birthday. Oasis Conference Center is more than just a business venue. As we have discussed in previous blogs, we will help you create a personal, intimate event that your family and friends will never forget! The best part of hosting these events with us is that all you need to supply are decorations. And people. That's always a big one to create a successful event. But everything else, we have covered!! We will do the event setup and teardown and accommodate all of your beverage and dining needs.
Time for your annual company golf outing? What better place to host than Oasis with its picturesque, award-winning, Arnold Palmer-designed golf course?! Groups up to 144 people can come enjoy a challenging 18 holes of golf on our prestigious course and round it off with full service dining and beverage options. We offer outing packages that will help you create a stellar event, ensuring a hole-in-one among coworkers, friends and family. Gosh, I'm punny. The outing packages include, professional scoring, computerized scorecards and cart signs, full bag drop service, special hole events, use of our practice range and locker room facilities, on-site catering for breakfast, lunch and dinner, on course beverage cart attendants (score!), and pro shop credits. You can build your own outing package to meet the needs of your guests, and your budget.
As we have established in past blogs, there is one very, very important thing that cannot be forgotten. Food. We can't live without it. Literally. We want to help you create a divine menu that your guests will fall in love with. The exceptional Oasis culinary staff creatively crafts delicious cuisine. The talented culinary team works diligently to create tantalizing treats to tempt the taste buds. We have such a wide variety of menu items and endless options to help you customize a master menu for your elegant event. Our executive chef will work with you to create a menu that is budget friendly and will cater (pun intended) to any dietary needs and restrictions. One of the options on the menu for the executive meeting package is a pizza buffet. There's also a taco and fajita bar option as well. I feel as if I had started this blog with that information, it would have gone from a few paragraphs to a few sentences. Because what else could you possibly need to know? Pizza, tacos, and fajitas are all options. Done. Sign me up! I could show up to an event, struggle to find a parking place for 20 minutes, have someone tell me the only available seating is on the sidewalk, followed by "taco and fajita bar inside", and I would be SOLD. The good news is, you won't ever have to hear that at Oasis. Because we have an abundant amount of free parking, plenty of room for up to 2,000 people AND a taco and fajita bar. Yeah, we're that good.
Whenever you are ready to plan your next event, contact Oasis and speak with our experts about getting started. Let us do it all for you!
#AbsolutelyOasis #WeDoItAllForYou