Penny in your shoe. Pennies in your pocket.
"Dogs have no money. Isn't that amazing? They're broke their entire lives. But they get through. You know why dogs have no money? No pockets."
- Jerry Seinfeld
I think by this point in the blog, we have established what I consider the most important thing in the world. Food and all associated items. However, I think it may be a more general consensus that money is probably pretty darn important too. So, in this blog, we will talk about several different ways you can cut back on costs and save some money when planning your wedding.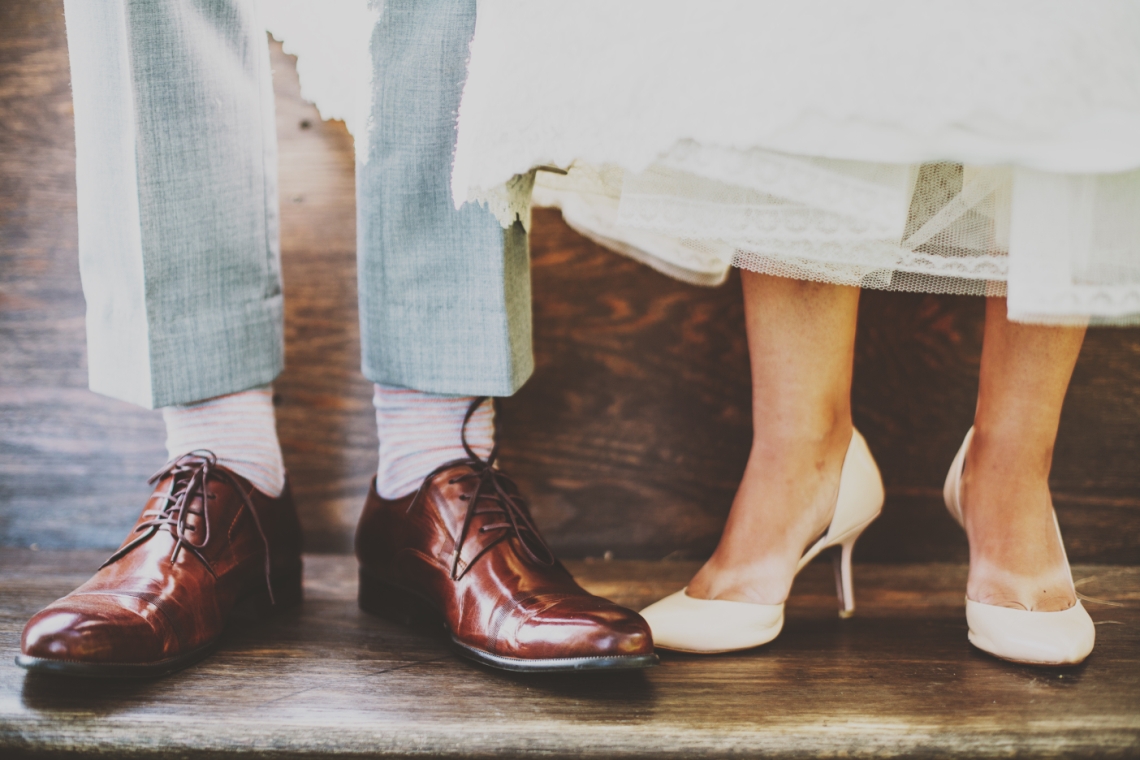 This first one is very difficult to do and probably the hardest struggle for all couples, but it is imperative to limit your guest list in order to save money. We all wish our wedding day could be one big party where we invite everyone we know including the mailman. Maybe not, because they do deliver all of your bills…. But still. We get it. It's just not practical to invite everyone. If you're like my family, everyone has like 12 kids. They can't all be there. Sorry. Maybe limit some plus ones to only those friends and family that have a serious relationship. It can be tough, but it will definitely pay off in the long run.
Another way to save money, that can also be a blast to do, is to create all your own bouquets. Get all your gals and pals together and make your own stuff! This can pay off in so, so many ways. You can use seasonal blooms, non-floral elements such as berries or pinecones, buttons and pins, whatever your style is. You can also repurpose these arrangements for the reception as centerpieces for the bridal table, gift table, and dessert table. Your options are endless.
Just because we're talking about money, don't you dare think for a minute I'm not going to bring up food (and drinks). Putting out self-serve appetizers such as cheese trays, fruits and veggies, etc. can help cut costs in a huge way. Another fun option is to create two signature drinks, one to represent each part of the happy couple, and that is the only liquor you serve. Sticking to wine and beer otherwise will have your bank accounts thinking you won the grand prize at Bingo with Grandma. And even though we all love the big, fancy, six-tiered wedding cakes we see in all the bridal magazines, you would be shocked at how much money you can save by going with an alternative such as cupcakes. Or even donuts!! And who doesn't love donuts?!
Centerpieces can be a huge standout at the reception and can make or break the setting. However, they can also turn into lots and lots of money. So why not go for an alternative that you may end up loving even more?! One option is to have just a few flowers in a vase in the center, but surround them with candles, pictures, any fun little trinkets you can find. I went to a wedding once where they had different colored goblets and glasses they had found at second hand stores. And it was beautiful. There was one for each place setting and they were used for water glasses but it really tied the theme together and added a subtle pop of color everywhere you looked. Another cool idea is to fill bowls or vases with colorful fresh fruit as your centerpieces. You can get bulk fruit at your local farmer's market and create unique, fun and festive arrangements for each of the tables.
Now the part of the wedding that every couple looks forward to... The honeymoon! Planning a trip after such a big event can definitely cause a huge dent in your bank account. But, there are a few things you can do in order to make it more cost efficient. If you're like me, when I got married we already had pots and pans, bedding, a vacuum, more towels than I knew what to do with. If you're in this same boat and aren't really sure what to "register" for, start a honey fund! You can create a website where your guests can donate money towards your honeymoon. You can even designate certain activities such as a spa day, snorkeling, or ziplining and guests can choose to donate towards these. Another great idea is to find a credit card where you earn flight points and credits with each purchase. Put a lot of your wedding expenses on this credit card and earn yourselves a free flight to the honeymoon!
Now one of the biggest money savers is to find an all-inclusive location that will do it all for you. While hiring a wedding planner seems like a wonderful idea, it can also cost you a fortune. This is where Oasis comes in. As we talked about in an earlier blog, choosing Oasis for your big day provides you with your very own personal wedding consultant. Someone to guide you through each decision making process. Someone on staff who knows which vendors will best suit your style and budget. Someone who will help you create a magical day all while keeping your bank account in mind. This person can not only be a life saver, but a money saver too. And the beautiful landscape of Oasis is the perfect setting to host both the ceremony and reception.
So, if you're ready to find out all that we can do for you, contact Oasis today.
#OasisBridalBlog #WeDoItAllForYou #AbsolutelyOasis