Save & Splurge
It is no secret that weddings are expensive. And for some reason the cost of weddings becomes a hot topic amongst not just the people forking over the money to make the big day happen, but also the guests that attend and peers that watch from afar on social media. If you spend too much, you are wasteful and careless with money. If you spend too little, you don't value your wedding day to be something special and you're considered "cheap". In hindsight, it doesn't matter what people think about the price of your wedding. But, it is important to budget and to save your money in some areas and splurge your money in others to have a happy medium budget.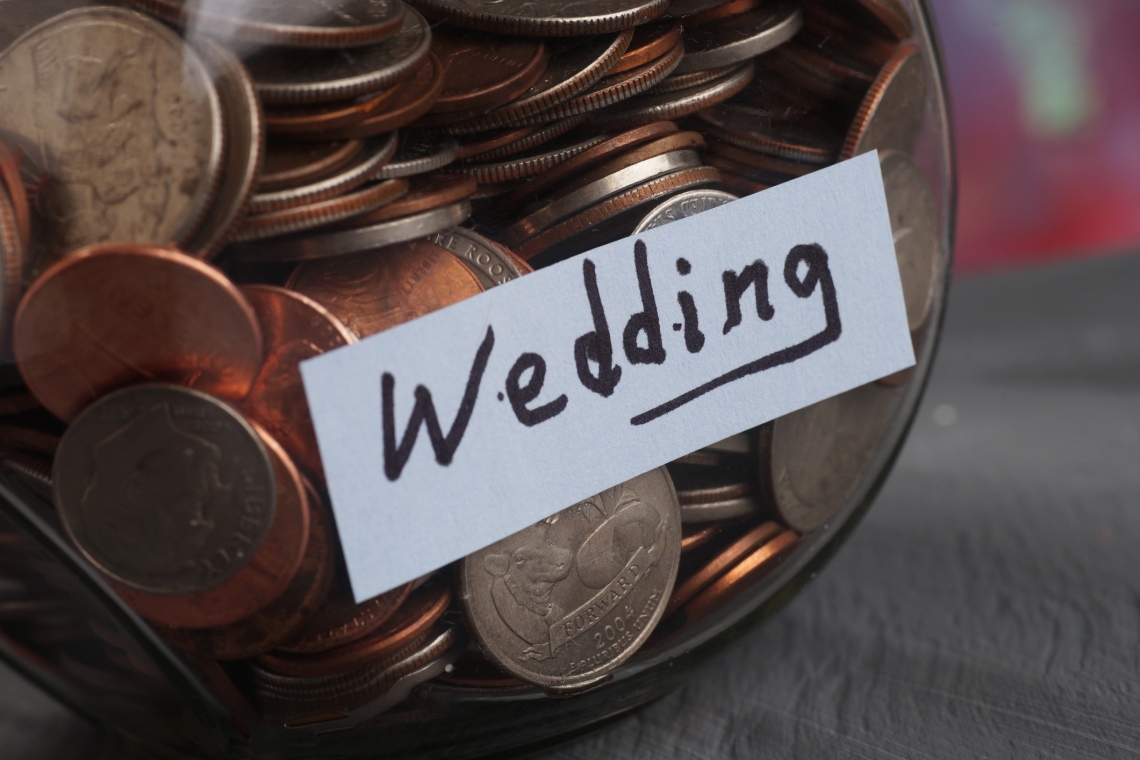 The first place you can save a tremendous amount of money is by buying fake flowers. I was recently wedding planning with my friend who just got engaged, and she had decided on getting fake flowers because real ones die, and they can be $7 a stem which can add up if you want a huge bouquet. I thought this was very smart because not only does she get to have her wedding bouquet forever and in perfect condition, but she got all of her flowers from a craft store for $3 a "stem". Talk about a steal.
The next place you can save money is through the venue you choose. I think a lot of people have the mindset that you have to use your whole wedding budget to get the perfect venue. This is not the case at all. You can get a beautiful venue at a fair price at a lot of places, especially if you book your wedding ceremony and reception venue with Oasis Golf Club & Conference Center. At Oasis, you can find a wedding package that is right for you without breaking the bank. Not only that, but the staff will do everything in their power to take all of the planning off of your hands so you can have a stress-free experience! It is truly upscale between the set up and tear down of decorations, variety of food options, and special efforts made towards
a one of a kind wedding for you and your guests.
While you can save money in many areas of your wedding, it is also nice to splurge on things that will keep the memory of your wedding alive forever. One place to splurge on your wedding can be getting a wood canvas or Lazy Susan engraved with you and your partners' new last name as a guest book for people to sign or leave kindhearted quotes. This is not only a reminder of who you shared your special day with but will be a staple item in your household forever.
I think while the actual wedding ceremony and reception require funds, it is also important not to forget the honeymoon! The honeymoon is your first time you get to relax alone as a married couple. For this reason, I believe it is important to splurge for a honeymoon that makes you both happy and that you will remember forever. It is a special time you get to share with one another and should not be looked back on as a time when you wish you, "did more for
it". Yet another reason to save money booking your ceremony and reception with Oasis so you can spend your money splurging on a honeymoon, and spend less time stressing about wedding day logistics because Oasis has you covered.
Please contact us today and let us know what we can do to help you create your ideal wedding!
#OasisBlog #WeDoItAllForYou #AbsolutelyOasis