Saying "I Do"… Your Way.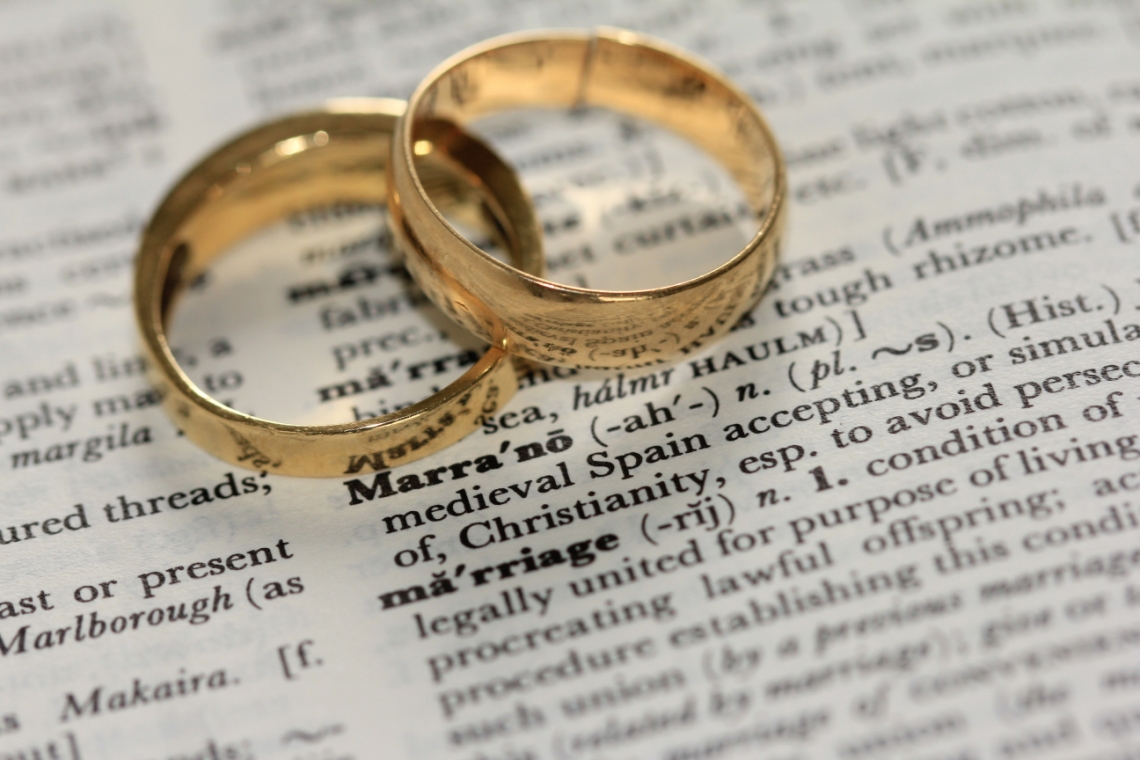 Writing your own wedding vows - A popular wedding trend, but definitely one that can prove to be a difficult task. My husband and I wrote our own vows and I don't think I had mine set in stone until 3 days before our wedding. I was ALL for it, as was he, but when it came down to it… he finished his waaayy before mine. At first I was super stressed out about it, but when I let myself just put all my feelings down on paper one day, they turned out to be everything I wanted. I was so focused on creating the "perfect" and "right" vows when all I needed to do was just be true to myself and my husband. In this blog, I'm hoping to provide some helpful tips so that you don't find yourself in the same situation.
First, it's important to set the tone with your partner. Will they be romantic and loving? Do you each want to include a funny story about the other? Some couples choose to copy the same promises to each other as in traditional vows, but personalize the rest. It's also important to make sure one of you doesn't talk for 5 minutes, while the other struggles to get through 1 ½ minutes. Will you share with each other prior to the big day or keep them a secret? When my husband and I first started writing ours, we wanted to include some of the same lines… "I promise to... My favorite thing about you is... When we first met..." But after all was said and done, we completely customized them. They were nothing alike, yet were so true to us that it was perfect.
Before diving right in to the core of it all, jot down some notes about your relationship. Focus on the little things. Like the first time you knew you loved each other, the first time you knew you were going to marry each other, what you respect most about each other, what types of things you hope to accomplish together, what you're most grateful for. The answers to these questions will help you get started and the rest of your thoughts will flow.
Try not to use any clichés. Sure, there are some good ones to describe love. But your partner and your guests want something personal and meaningful. Part of the reason people write their own wedding vows is for that very purpose. They can be extremely personal which is so meaningful. Nothing can sound more genuine than words from the heart.
Practice them out loud. I know you have all sang with your hairbrush microphone in front of your mirror to Hanson, N'SYNC, NKOTB, whatever your style. Now it's time to take these skills into the real world and practice your vows. It sounds silly, but it will help immensely. It's a simple way to find out if anything sounds too lengthy or awkward. And reading it in front of friends or family, as long as you don't want to keep them a secret, will also help. They can provide good insight on the parts you should leave out or definitely keep. Everyone loves a good laugh, but you don't want to have a bunch of inside jokes that nobody is going to understand. They can help you figure out whether it's too long or too short. One to two minutes is a good goal to set. Now I know what you're thinking. ONLY one to two minutes to talk about the love of my life, the reasons why I love him/her, how I envision our future, what I love most about our past. That's simply not enough. But when you're standing up in front of everyone, it will be PLENTY. You want to keep guests engaged and your nerves under control. I could hardly make it through mine without sobbing uncontrollably, so I can't imagine if my guests had to endure more than two minutes of my blabbering!
If you're struggling with writer's block, read other examples. You can find inspiration from books, movies, poems, songs, other vows you find online. Whatever helps get your creative juices flowing, do it. You will find yourself in a moment with an overwhelming feeling of word vomit. The only good kind of word vomit you will ever encounter your entire life. I remember my moment so clearly. My soon-to-be husband had family in town from England for the wedding (that was only 3 days away). We were all outside having a drink together, catching up, laughing, and sharing in the joy of the moment. Then all of a sudden, I was ready. I knew exactly what I wanted to say. Nobody said anything that inspired me, I wasn't even thinking about them at the time. I can't even explain it except to say it was just this feeling that came over me. I pulled my phone out, stepped off by myself for 10 minutes and I was done. They were perfect. I had been reading and thinking and stressing for weeks prior about these vows. I had a LOT to say, but I just didn't know how to put it into words, especially so few. And just like that, I was all done! If you're struggling like I was, I can promise you... You will get there!!
Another tip, write a fresh copy of your vows for your big day. On my wedding day, I got the works done. My hair was done, makeup done, dress on and accessories sparkling. Then I sat down in my hotel room and wrote a final copy of my vows. And side note, someone snapped a picture of me doing this and it is my FAVORITE picture ever. But whatever you do, make sure you have a copy stored away safely for a rainy day.
Come visit Oasis today so you can have the perfect venue to match your perfect vows!!
#OasisBridalBlog #WeDoItAllForYou #AbsolutelyOasis