Stop and Smell the Roses
"Flowers don't worry about how they're going to bloom.
They just open up and turn toward the light and that makes them beautiful."
- Jim Carrey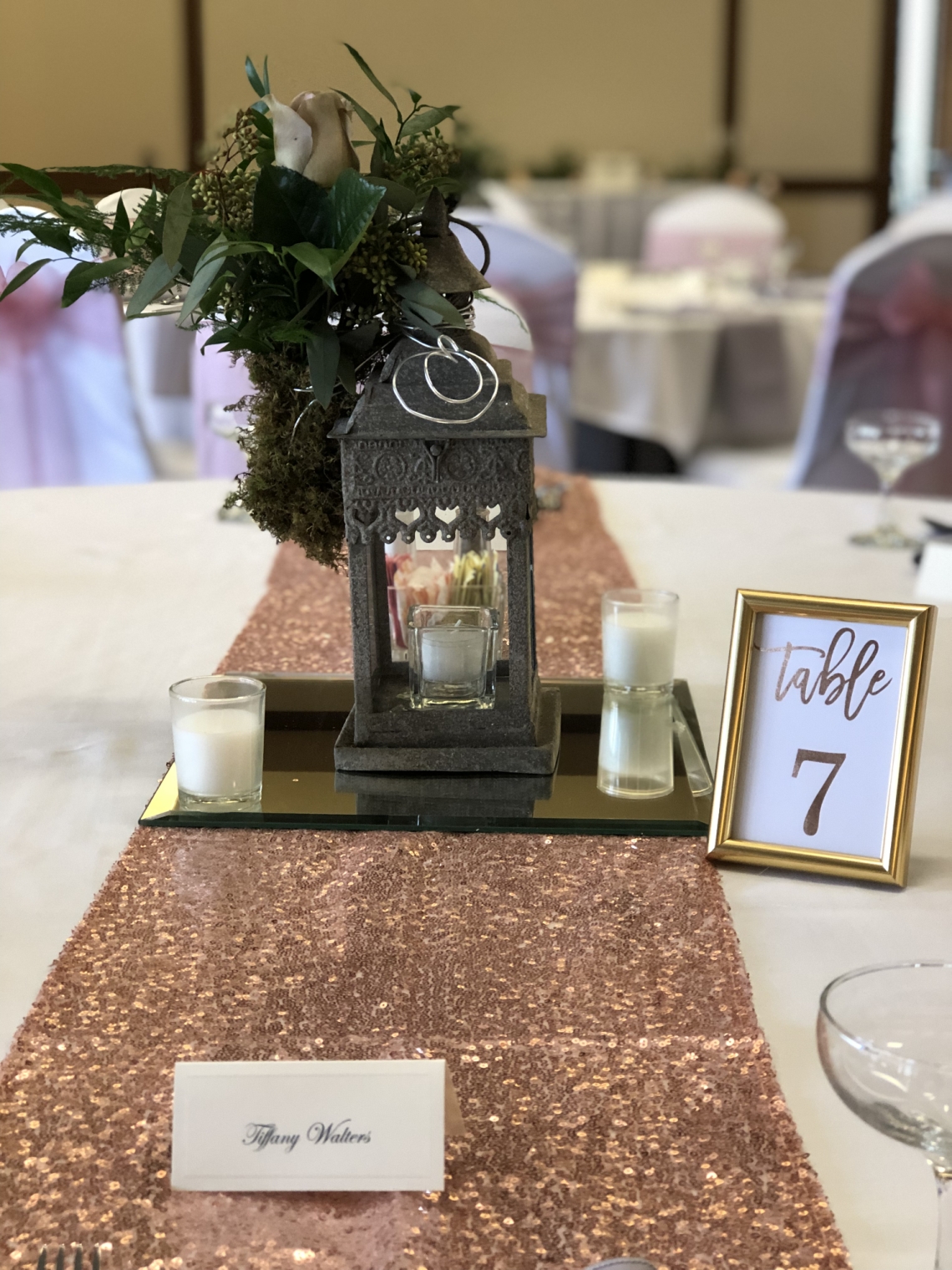 Flowers are inevitably one of my favorite parts of weddings. From extravagant arrangements to the precise details that bring the whole room together, flowers have a way of drawing attention and providing focal points for any occasion.
They are a bride's way to make a bold statement without ever saying a word. There are so many beautiful, vibrant colors. You can go chic, eclectic, elegant… Whatever your style, there is a flower for you!
A florist provides more for the wedding than bouquets and boutonnieres. It is important when planning your wedding to have a vision of what you want the room to look like. The florist can provide flowers for the wedding party, of course. But they are also able to enhance your venue by providing ceremony flowers and reception flowers.
Oasis Conference Center is proud to partner with a local Cincinnati Florist and Garden Center, Benken Florist. Whether it's for a wedding or for my home, Benken Florist is one of my favorites!! Their garden center has some of THEE most gorgeous flowers. (I am so looking forward to some sunshine and warm weather so I can make another visit soon!)
Posies, peonies, poppies… Calla lilies, tulips, roses... Succulents galore... Whatever you envision for your big day, they will make it happen. Entryway arrangements, altar arrangements, flowers for the pews or chairs, they do it all! You can even repurpose some flowers while being conscious of your budget and transition your altar arrangement into a reception piece. Work with their award-winning floral design team to create centerpieces that will leave your guests in awe and arrangements that will bring a smile to your face while looking back on pictures for years to come.
Aside from the traditional flowers everyone envisions, a florist can also design displays for the buffet table, the bar, and even provide fresh flowers for your cake!! What some don't think about, (and I personally think is a fabulous idea) is that the florist can also create arrangements for your engagement party, bridal shower or any special event for your big day where you want to tie in your gorgeous flowers one more time.
If traditional flowers aren't really your thing, Benken Florist has other options as well - flowering potted plants, H.J. Benken signature hanging flower baskets, or even live tree rentals.
I can promise you there will be something here for any style you're searching for and flowers you will immediately fall in love with. They haven't won multiple awards from Wedding Wire and The Knot for no reason, I assure you! The most convenient part is that Oasis partners with Benken Florist so much that their florists know our venue inside and out! Having the layout of our venue in the forefront of their mind, they will create the most beautiful designs that are best suited for Oasis.
This is yet another way Oasis can ensure a smooth planning process.
We know you won't be disappointed with these flowers and seeing them will only make you more excited to see everything come together on your special day. If you're ready to let Oasis Conference Center do it all… for you, contact us today. We would absolutely love to be a part of the most exciting day of your life and watch it bloom into something magical you've always dreamed of.
#OasisBridalBlog #WeDoItAllForYou #AbsolutelyOasis