Timing is Everything
You're finally engaged! The world around you is filled with "congratulations", champagne toasts, and then the dreaded questions about wedding plans. This can be very stressful and feel like your life is spinning a mile a minute considering you haven't even had the time to enjoy your engagement stage of your life! To help with this, we are giving a guide to when you should time out the details of your wedding instead of taking advice from cousin Sally who has never even been close to being engaged.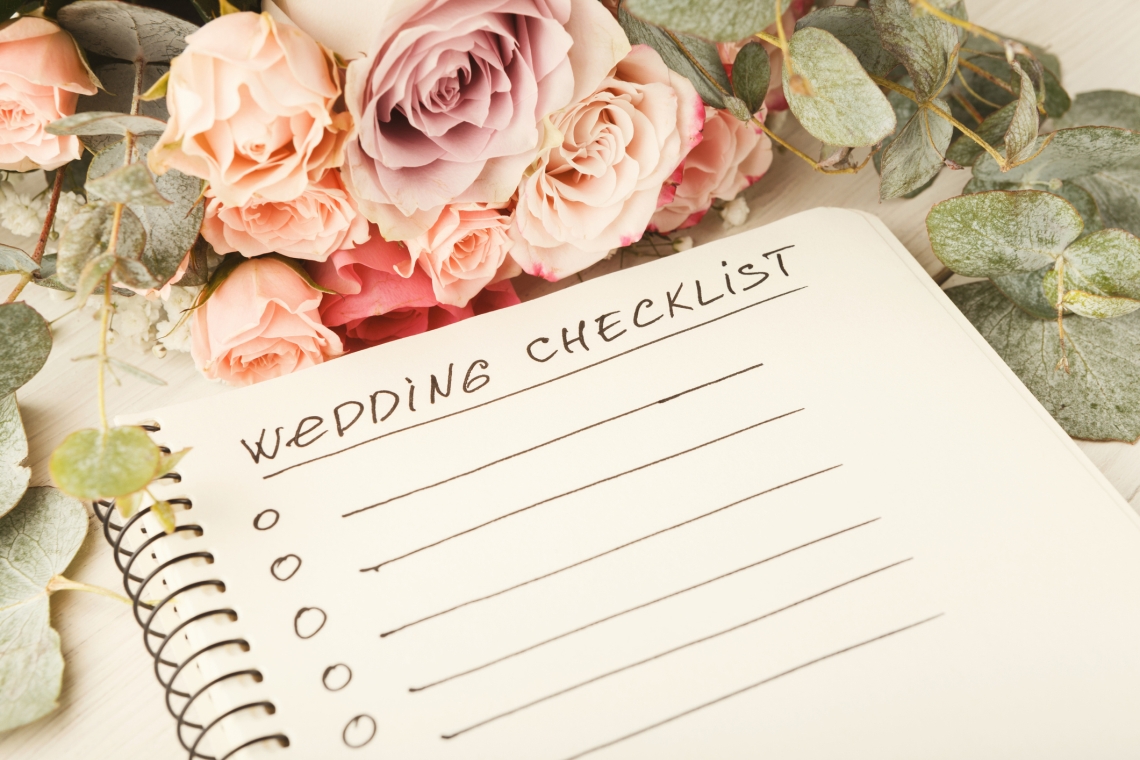 First thing is first, do not do ANYTHING related to wedding planning until at least a month after you get engaged. This is advice from a good friend of mine who recently said yes to the love of her life and said by not doing anything concerning the wedding for a month after the engagement, it gave them time to relax and enjoy each other's company without the stress of "what color scheme should we do" and "you know why I don't want your Aunt Martha at our wedding". If you make this known within your close circle, it will also curve away bombarding questions about the wedding because they will know you have no answers for them.
When it is time for your wedding planning, the hardest thing to plan is when and where you should schedule a venue. In my opinion, this is the first thing you should do so you can have a variety of dates to pick from and get the perfect one for you. It is also important to do this early so you can research your options and decide what is best for your budget, aesthetic, and guests. As far as what venue to pick, book with Oasis! There are multiple wedding packages to choose from to find the one that best suits your perfect day as well as staff that takes all the stress away from you by planning your vision for you. From decorations, to set-up and tear-down, and the flowers and cake, Oasis has it covered.
Now that we covered what you should plan first, here are some things you shouldn't stress over until the Big Day gets closer. The first thing is flowers! You have plenty of time to decide if you want a real or fake bouquet and what kind of flowers you want it to contain. The next thing you shouldn't stress over too soon are decorations. Your taste in décor is constantly changing and you could hate the decorations you pick out a year before your wedding. There is always time to order decorations (unless they are personalized, get those done early) and ensure they are what make you feel best. These aspects are still important but definitely take the back seat to finding a dress, wedding bands, and sending out your Save the Dates.
With all of this being said, the key is prioritizing anything that requires a lengthy amount of time to research and plan and holding off on anything that you could get last minute if you really had to. It is also key to just enjoy your time being engaged and remind yourselves that everything will work out the way it is meant to be. This day is about the love you share and the people you care most about being there to witness it, not the color of your centerpieces at the reception.
Please contact us today and let us know what we can do to help you create your ideal wedding!
#SayIDoAtOasis #OasisWeddings #AbsolutelyOasis #WeDoItAll