Wheels Up! It's Honeymoon time!
Now I think we've covered your big day, beginning to end. From the dress, the venue, the food and the flowers, to ways to cut costs and help you create a day that is truly YOURS. Now let's talk about a really, really FUN topic…. The honeymoon!!! This is a great time for the newlyweds to wind down, relax, and recover from the past few months of stress and planning. We hope to help give you some tips to follow the best day of your life with the best trip of your life.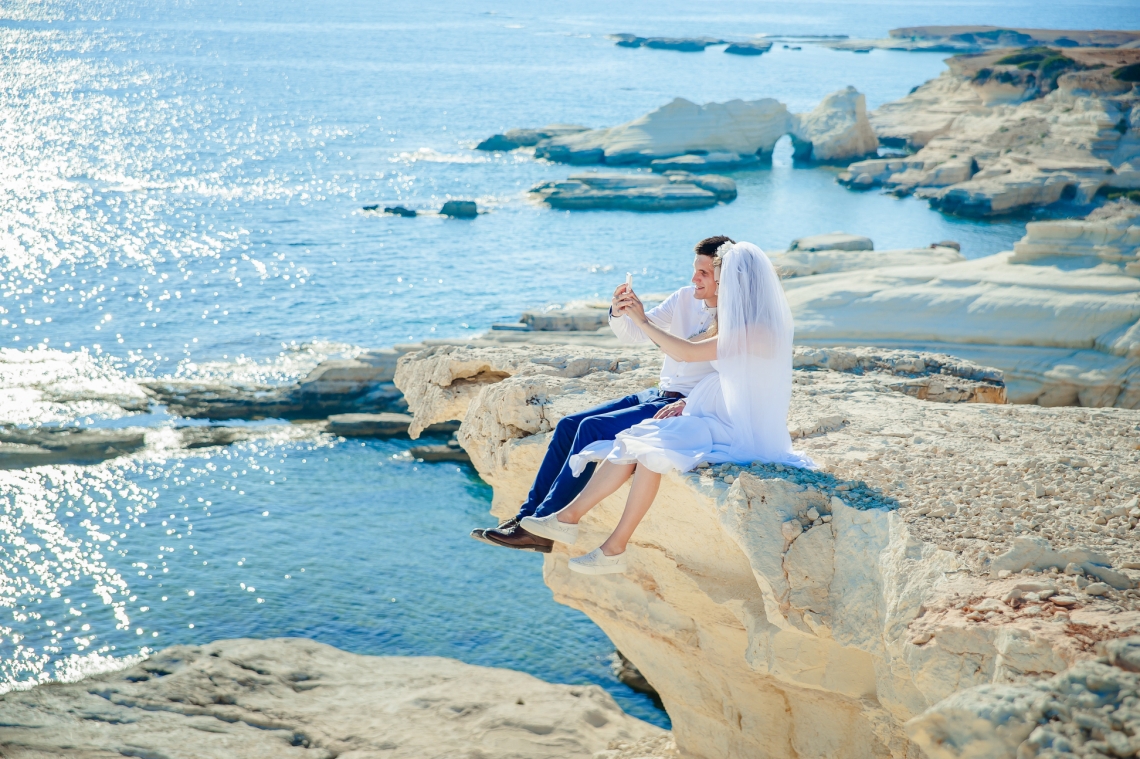 First, we'll go over some of the most important details to pay attention to on your honeymoon. Obviously, one of the top things couples keep in mind when planning, is the budget. Start with a list, spreadsheet, whatever will help you the most and decide exactly how much you have to spend. In a previous blog, we discussed having your guests contribute to your honeymoon fund and this can be soooo helpful when planning. Once you decide on exactly how much you have, you can start looking into different locations. Are you set on traveling overseas to London, Paris and Rome? Does the thought of a cruise or an all inclusive resort in the Caribbean sound appealing to you? Maybe you have decided to take a cross country road trip (which is a BIG thing right now) or even enjoy a "staycation" to help save some money in the long run. Another trend right now is actually taking two honeymoons. Not right away of course. But maybe just splurge on a long weekend at first. We all have to take off what feels like months at a time in preparation for the wedding. At the end of it all, your PTO bank may be running on empty. So just get away for three or four days somewhere local and soak in that euphoric feeling of being a newlywed. Then you'll have plenty of time to save up more money (and PTO) and you can plan a big trip for a few months or even a year down the line.
Set a pace. Do you want to do an activity every day you're there? Were you leaning towards an all inclusive resort because all you want to do is eat, drink and lay on the beach? Whatever you preference, decide together. If you want a trip packed full of things to do, look ahead and book different activities. Maybe you want to snorkel one day and get a massage the next. If you want to set up your whole itinerary and keep it full, do it. If you want to do absolutely nothing but lay on the beach all day, every day, then do that. Just enjoy yourself and continue celebrating your new chapter in life.
Where do you want to stay? Perhaps you'll stay in a camper as you travel to the west coast. Maybe you'll upgrade yourselves to a fancy 5-star hotel for the week on the other side of the world. Log cabin? Air BNB? They all sound good to me! The accommodations are a big decision for people, especially those who want to squeeze in lots of activities. Some may prefer to stay in the heart of the city and be close to every restaurant and shop in town. Some may choose to stay on the outskirts of town and adventure around. Or like I said, some may want the all inclusive resort so they never have to leave. Again, any of the options would be fine with me!! Create a bucket list with your significant other and go somewhere on the list, or do an activity you both want to try for the first time together. Just relax and enjoy!!
Go tech free. Of course you'll want to have your phone or a camera to capture all the memories you're making together and the beautiful sights you're seeing. But disconnect yourself from the outside world as much as you can. I think we're all a little guilty of being stuck in technology. Texting, playing games, online shopping, watching Netflix. You can do anything and everything from your little handheld device. But put down your phones, tablets, and computers and just enjoy each other's time together. Life goes so, so fast and this is a chance to truly enjoy one another.
Bring home a keepsake!! Find a little niche or collectible you and partner both love and make sure you collect it everywhere you go!! I've seen people collect shot glasses, postcards, coasters, even salt and pepper shakers. Something you can display in your home that will always serve as a reminder of the times you have shared together and the memories that have been made. I went to a family member's house once and saw two ginormous vases full of matchbooks. I had seen them before but never really stopped and looked at them. I asked where they all came from and she said her and her husband collected them every single place they ever went. Locally, on trips, everywhere. She could pull one out and tell me exactly where it came from and it was always followed by a neat story about an adventure they had gone on as a couple. It was so, so cool and you could tell she enjoyed telling me about it.
We have had so much fun at Oasis writing these bridal blogs and giving all of you some tips and tricks of the trade. We cannot wait to celebrate your big day with you and can't wait to hear of what amazing adventures you will go on together as newlyweds!!
#OasisBridalBlog #WeDoItAllForYou #AbsolutelyOasis