Oasis Golf Club is one of Cincinnati's finest private golf Clubs designed by Arnold Palmer providing a Championship 18-hole links style golf course. The Clubhouse consists of 21,000 square feet that includes an 80-seat dining facility, a 40-seat lounge, a golf shop, golf Club storage facilities, deluxe men's and ladies locker rooms, and a veranda that overlooks the golf course. The Oasis Golf Club also includes a tennis court, a junior Olympic size swimming pool, a fenced baby pool, and a clubroom complete with restrooms and changing facilities. A full service snack bar is also located inside the swim complex. The Oasis Golf Club is a family oriented Club that provides outstanding programs, member events, and social activities that offers a quality Club experience.
The Oasis Golf Club is a full service, upscale, family oriented private country club offering the best club value in the Cincinnati area.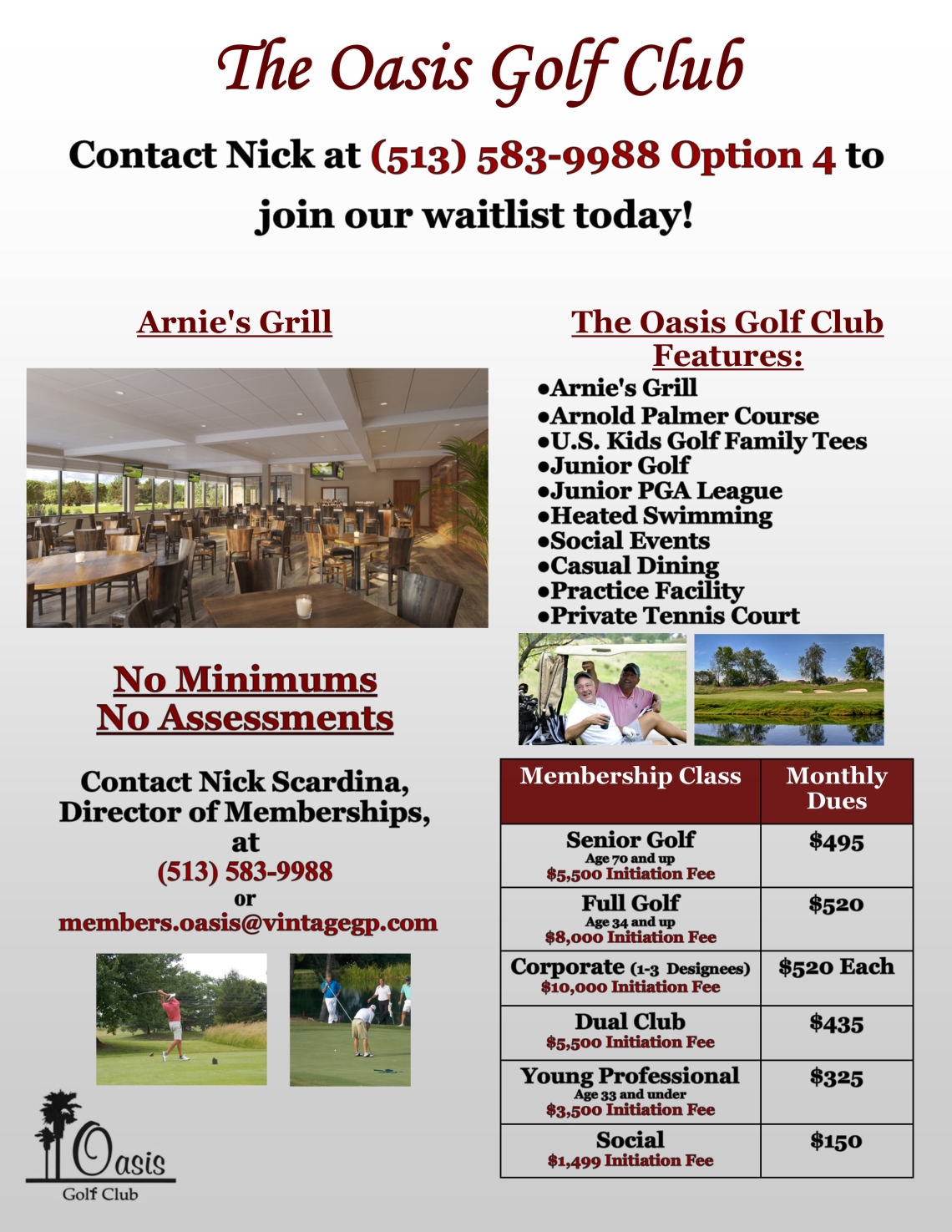 Want more information? Fill out the below form and we will reach out to you!
Additional Amenities offered at the Club
The amenities include annual lockers, Club storage, driving range, Club repair, shoe shine service, private and group golf lessons, swim and tennis lessons, junior golf program, member golf and social events, discounts on fully stocked golf shop as well as discounts in the Conference Center. Members enjoy an advance reservation privilege for golf starting times and can currently reserve a time up to 10 days in advance.
Swim & Tennis
The club features a swim complex adjacent to the clubhouse that overlooks the spectacular view of the golf course and 17-acre lake. For the active member, the tennis court features a standard hard court surface, offering private lessons. The pool, an ideal place for members to spend a relaxing afternoon, features a Junior Olympic size swimming pool, offering group and private swim lessons, a fenced baby pool and a full-service snack bar. The complex is complete with a clubroom for pool parties, a changing room and restroom facilities.
The Oasis Golf Club is also a ClubCorp Affiliate Member. All golf categories are automatically enrolled in the ClubCorp Affiliate program, with an option to upgrade to Signature Gold. Click here to see the benefits of ClubCorp and view a list of private Clubs across the country that you have access to!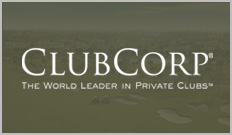 For more information, to schedule a tour, or to apply for membership, please contact our Membership Director at (513) 583-4977 or via email at [email protected].